Information and communications epuipment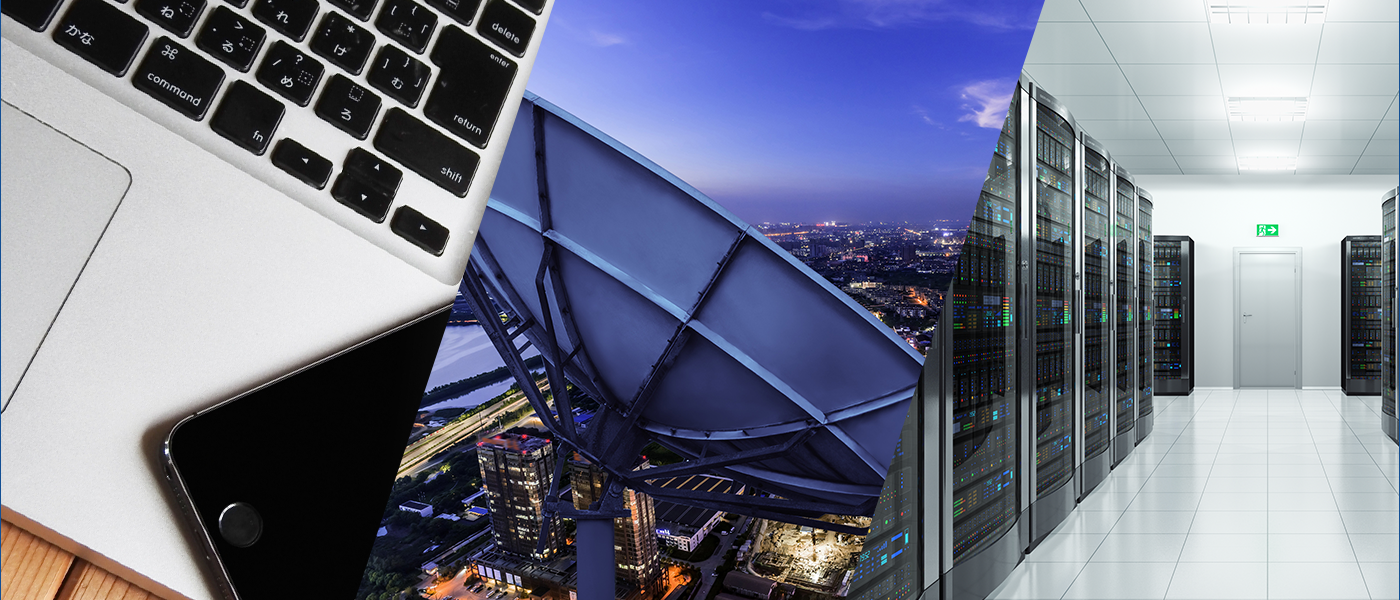 Kurabe possesses a variety of product lineup to meet and solve diverse needs
Regardless of business or home use, information and communications equipment is increasingly inseparable from our daily lives. Kuabel's product lineup responds flexibly to a wide variety of needs. High-function electric wires typified by high voltage and high frequency wires. Rolls and tubes using polymer molding technology. Heater products cultivated in home appliances and housing equipment are also active in this field. In addition, we provide complex products that combine a variety of materials, anti-noise products, and products that meet the needs of our customers, ranging from assembly applications to other products.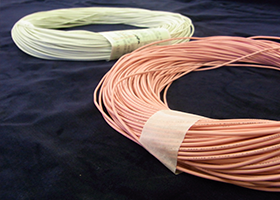 High-voltage electric wire
This high voltage-compatible wire is often used for lead wire of LCD projector lamp. This type of wire is known for its voltage resistance, heat resistance, UV resistance, and excellent processability. Also, as the environmental load needing to be considered in recent years, we have made sufficient consideration for our products, and now have a assortment of compatible products.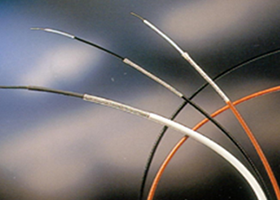 High-frequency electric wire
This is a group of products with characteristics to meet the customer requirements such as high frequency range, such as low loss and stable impedance. By using a fluorine resin for the insulator, beneficial characteristics such as good transmission, heat resistance, flame resistance, and chemical resistance are achieved. A compact design is possible, and thin wire types, AWG 42 as limit, are available.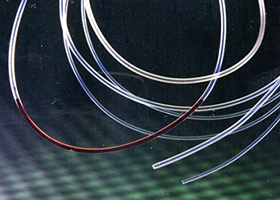 Functional tubes
These extruded tubes are made of the materials like silicone rubber (super heat resistant type, high strength type, flame retardant type, food type), fluorine resin, polyvinyl chloride, and synthetic rubber, and each of them is suited for a specific use such as ink discharge pump tube and ink supply tube for printer. The braided tubes are used in the plants dealing food, home appliances, and chemicals, and also for general electrical insulation.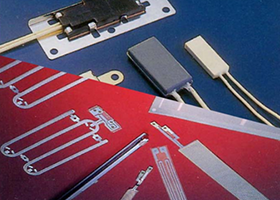 Heaters
We offer a variety of products tailored to the specific purposes such as heat retention and dehumidification, and the lineup includes, but not limited to, cord-like heaters with excellent design freedom and safety, thin film-type heaters with excellent responsiveness, and PTC heaters with self-temperature control. Kurabe has ability to meet customer needs through a consistent manufacturing system from materials to assembly.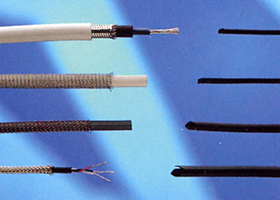 Noise reduction harness material
These are extruded wires and tubes which consist of the (1) carbon and metal powder mix silicone rubber, and (2) ferrite kneaded molded shield packing, resin, and/or rubber with electromagnetic wave absorption effect. They are low resistant, airtight, and waterproof, and their shieldability is improved by combining with metal wires. These are used in information communication equipment for high frequency transmission applications.
To product guide