Home appliances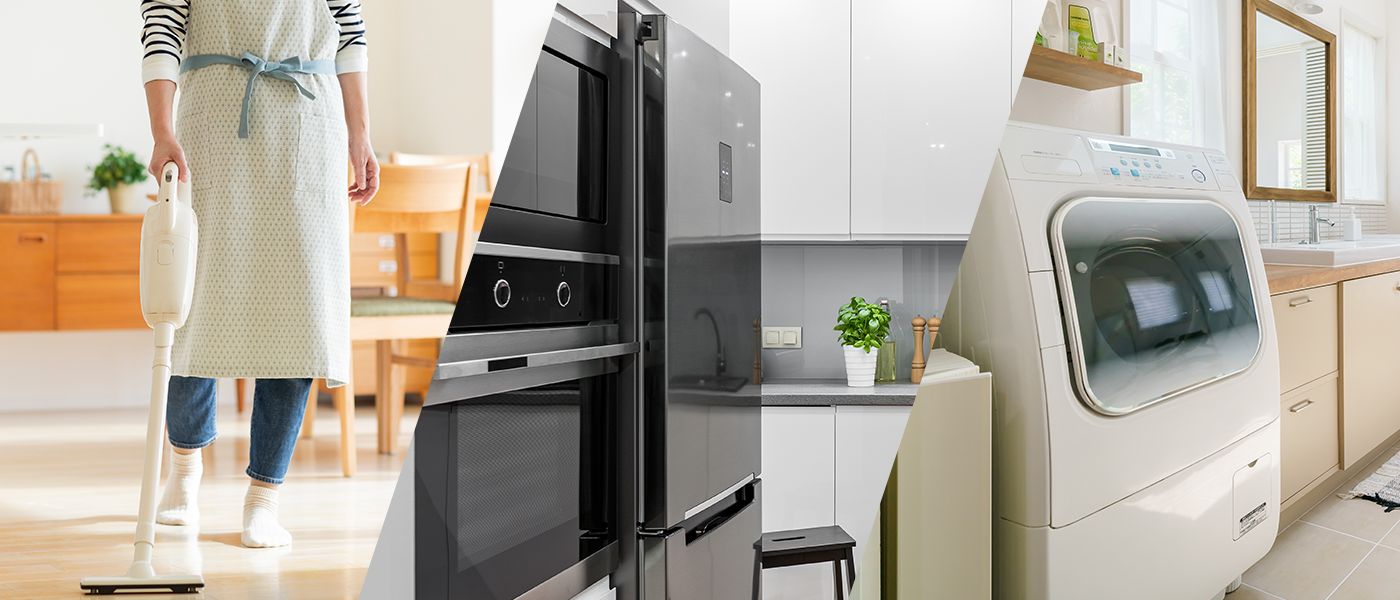 KURABE products will continue to evolve so that people can live more and more comfortably.
In recent years, a variety of home appliances have become more sophisticated and evolved for comfort and convenience. KURABE products are widely used in a wide variety of home appliances, including cooking appliances, air-conditioning appliances, refrigerators, and AV appliances. As home appliances evolve, KURABE products have evolved. KURABE products will continue to evolve so that people can live more and more comfortably.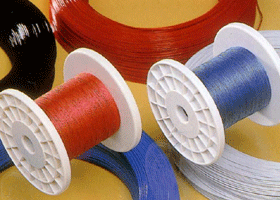 Heat-resistant wire for internal wiring
Home cooking appliance harnesses are made of wires with a variety of heat-resistant insulation materials such as cross-linked polyethylene and fluoroplastics. 180℃ heat resistant NEH (special silicone rubber) and 200℃ heat resistant FRW (flexible fluorine resin) have excellent in flexibility and processability, and have become the mainstream of recent heat resistant harnesses. FW and FEW (fluororesin) have excellent bending durability when used in combination with highly flexible conductors, and are used for wiring inside moving parts such as hinges. There are many lead wires suitable for sensors, relays, motor enclosures and varnishing.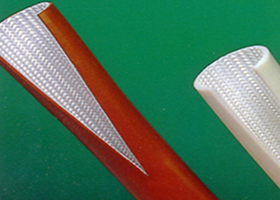 Insulation and protection tube
Heat-proof tubes are used for insulating purposes such as sensors, fuzes and joint harnesses. We propose products that meet the needs of our customers in a broad lineup ranging from normal temperature to 250 degrees centigrade. It is made up of a wide range of materials, from silicon rubber and fluorine resins to plastics, glass plaiting, and plastic plaiting.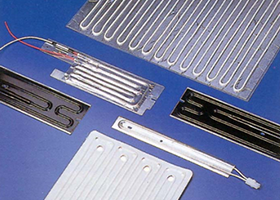 Heating and heating heaters
Our planar heaters have the silicone rubber cord-type heaters wired on the aluminum foil surface. They have excellent thermal efficiency, and their adhesive layer with peel-off release paper makes the adhesion process easy. For example, they are used for rice cooker jars, and panel heaters for local heating. The types with built-in sensors and thermostats are also available. In addition, for OEM products using various heaters, we offer a complete service including design, manufacture, inspection, and packaging.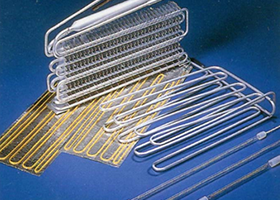 Antifreeze heater
The lineup includes a defrost heater for refrigerator evaporators, various cord-type heaters, sheet heaters, belt-type heaters, and PTC heaters for defrosting and antifreezing in the refrigerator. These heaters can be customized in various ways. Waterproof belt-types and cord-type heaters are used for air conditioner compressors. Cord-type heaters have various applications for its design freedom and low initial cost.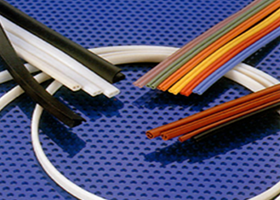 Packing
By using extrusion method, these silicone rubber packings have much more design freedom and lower cost performance compared to the press-formed products. Silicone rubber has stable physical properties from low temperature to high temperature, and is used for dishwashers, seals of water supply tanks and lighting fixtures, gas water heater exhaust outlet seals, etc. Solid, foam, and hollow types are available, and we have a lineup of food sanitation law compliant, antimicrobial agent-containing types, and conductive types of packings.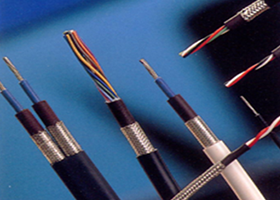 Noise reduction harness material
Various electromagnetic noises are generated from microwave ovens and other home electric appliances, which causes malfunction of their own internal electronic parts and near by external devices. Furthermore, with the spread of IT equipment, measures against external noise are also urgently needed. As EMI counter measures, we offer harnesses made of different materials such as twisted pair electric wire, sheath wire containing ferrite, shielded electric wire, shield sleeve, conductive packing, etc., to meet customer's requests (we can also customize the harness processing methods).
To product guide